Escape from the everyday and discover all the secrets of South East Asia. From Bangkok to the Mekong River we can take you to all our favourite places and show you the real beauty of South East Asia. Explore historic temples, party until the sun comes up or visit quiet towns where travellers are rarely seen. From the wild nights of KohPhaNgan in Thailand to the quiet beauty of Vietnam's Mekong Delta our tours will captivate your heart and mind.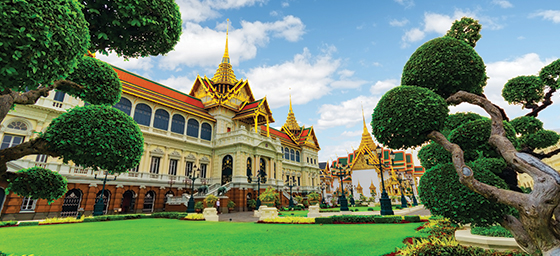 Take a tour through the many incredible landmarks of China. With one of Flight Centre's incredible tours, we can take you along the Great Wall, into the loud streets of Hong Kong or through laid back rural farming areas. Knowing where to go and what to see will take all the guesswork out of things so you can soak up all the exotic beauty and interesting sights.
In India, a tour of the Golden Circle can open your eyes to an amazing new culture. Go on an adventure through the famous cities of Delhi, Agra and Jaipur. Walk the promenade to the beautiful TajMahal explore the bustling streets of Old Delhi and find out how Jaipur became known as the Pink City. Our team of top tour operators will make sure you get the most out of your holiday with insider knowledge of all the attractions.